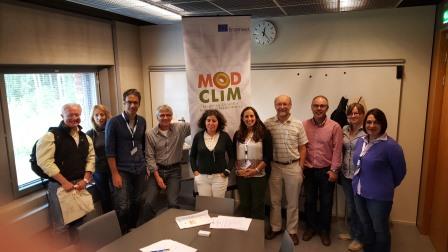 On Wednesday, 9th of September, was held the intermediate meeting  of the MODCLIM Project at the Lappeenranta University of Technology (Finland), which gathered representatives from the universities of the consortium in Lappeenranta.
By a hand, in this intermediate meeting, the consortium has analyzed the develop of the project from the beginning until now: aspects concerning to the objectives, activities, events, academic issues, formalization and management of the documents, finances, etc.
On the other hand, this meeting has allowed to set the definitive dates for the future events to be developed within the MODCLIM Project (Training School 2016, Intermediate Project (online), Workshop 2016, final meeting, activities for dissemination of the project,...), to propose new topics for the future training schools and workshops (coming from the different partners); to establish the deadlines for proposing more topics, to select the new instructors/supervisors, to select the new students, etc.
Finally, the consortium decided to request for the extension of the project until the end of 2016.